Share Your "Cover Story" T-Shirt Program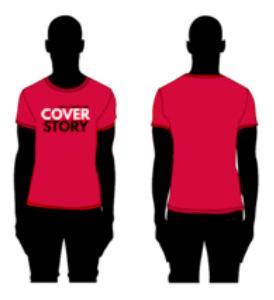 As a follow-up to the 2018 Convocation call to action to share your Coppell ISD "Cover Story," CISD would like to recognize those who are sharing their stories with the district and community. Starting in September, the Department of Communications and Community Engagement will identify those who share their CISD story as potential recipients of a a red "Cover Story" t-shirt. Any CISD staff member who meets the following criteria is eligible to be selected:
The "story" must demonstrate living out our CISD Values of Engagement, Great Teaching, Redefining Success and Relationships.

The "story" must be shared on social media channels with Coppell ISD tagged in the post.
On average, one individual per week will be identified for a shirt, starting in September.
---
Trustees Approve 2018-2019 Budget and Tax Rate
CISD Trustees approved the 2018-19 budget and tax rate during its regular meeting Aug. 27. Trustees voted to lower the district's 2018-19 Debt Service Tax Rate by $.0172 to $.2905 and to keep the district's Maintenance and Operations Tax Rate the same at $1.17. Details about the budget and the budget process can be found at www.coppellisd.com/budget. A summary of all action taken at the Aug. 27 Board meeting can be found in Board Briefs, available here.
---
GEM and Super Teacher Nominations
Know a Super Teacher or an employee who should be among Great Educators who Matters (GEM)? If so, please nominate these dedicated individuals by visiting the Staff and Student Recognition site.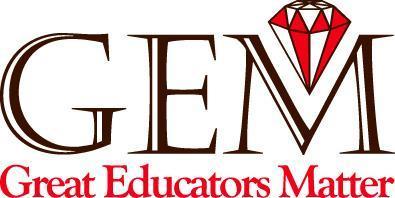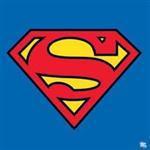 ---
Reminder: Review 2018-2019 Employee Handbook by Sept. 14
All CISD employees should have received an email from Talent Ed Records instructing you to review the updated employee handbook and to digitally sign the form verifying you have read it. If you do not receive an email from Talent Ed Records, please contact Cheri Johnson. Please review the handbook and digitally sign the form no later than Friday, September 14. If you are a new employee and signed the employee handbook upon hire, please review the newly updated handbook for 2018-19 and digitally sign the form. Contact Kelly Mires, Executive Director of Human Resources, or Jennifer Villines, Director of Student and Staff Services, if you have questions about a policy or procedure in the employee handbook.
---
Curriculum Connection:
2018-2019 District Improvement Plan
During the Board Meeting Aug. 27, CISD Trustees adopted the 2018-19 District Improvement Plan (DIP). A screencast video, available at https://youtu.be/rXyGLA1Cv9U, explains the plan.
ESL/BIL Newsletter
Visit https://sites.google.com/g.coppellisd.com/esl-bil-newsletter/home for the August/September ESL/BIL Newsletter.
Texas First Responders Day Sept. 11
Tuesday, Sept. 11, is Texas First Responders Day in honor of the bravery, courage, and determination of Texas men and women who assist others in emergencies (Gov't Code 662.050). It also marks the 17th anniversary of the terrorist attacks on Sept. 11, 2001. To commemorate the events of Sept. 11, 2001, in each year that date falls on a regular school day, each public elementary and secondary school shall provide for the observance of one minute of silence at the beginning of the first class period of that day. Immediately before the required period of observance, the class instructor shall make a statement of reference to the memory of individuals who died on Sept. 11, 2001. The required period of observance may be held in conjunction with the minute of silence required by Education Code 25.082 (See Education
Code 25.0821). Besides the resources related to these topics in Schoology, we are asking that your campus include the following in your announcements on Tuesday, Sept. 11.
Texas First Responders Day/ September 11th Announcement
Today is Texas First Responders Day, a day in which we honor fire-rescue, police, hospitals, and other trained emergency personnel for their bravery, courage, and determination in assisting others during emergencies.
Today is also the 17th anniversary of the terrorist attacks that took place in New York, Pennsylvania, and Virginia on September 11, 2001.
At this time, we all pause for a minute of silence and remembrance of those lost on this day in 2001.
---
People on the Move
CISD welcomes the following recent new hires to the district:
Lisa Gorgone, Transitional Pathways Aide at CHS;

Regina Smith, Orientation and Mobility Specialist at Brock; and

Arielle Stradford, 4th Grade Teacher at Lakeside Elementary.
The latest district staff vacancies are listed at coppell.tedk12.com/hire/index.aspx.
---
Did You Know?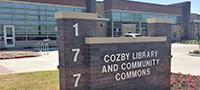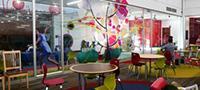 The Coppell Cozby Library and Community Commons offers many services to CISD staff and students, including free, limited library cards to those who work or attend school in the district, but don't live in the City of Coppell. This library card allows users to check out five books, reserve a study room, use a computer and access the library's online resources. Some of these library resources include: Mango Languages, Gale Courses and Tutor.Com. The library also offers ebooks, eaudiobooks and digital magazines. Visit the library's catalog page at catalog.coppelltx.gov, call 972-304-3658 or email CozbyPrograms@coppelltx.gov for more information.
---

TIME: 5:30 p.m.
LOCATION: Buddy Echols Field
MORE INFORMATION:
Hard 8 BBQ for $5 - cash only.

Middle school cheer will be joining us to get everyone pumped up for the game.

This game will be a blackout game, so wear your black CISD gear.
Hope to see you there.
---