SAVE THE DATE: CISD Holiday Open House
Friday, Dec. 14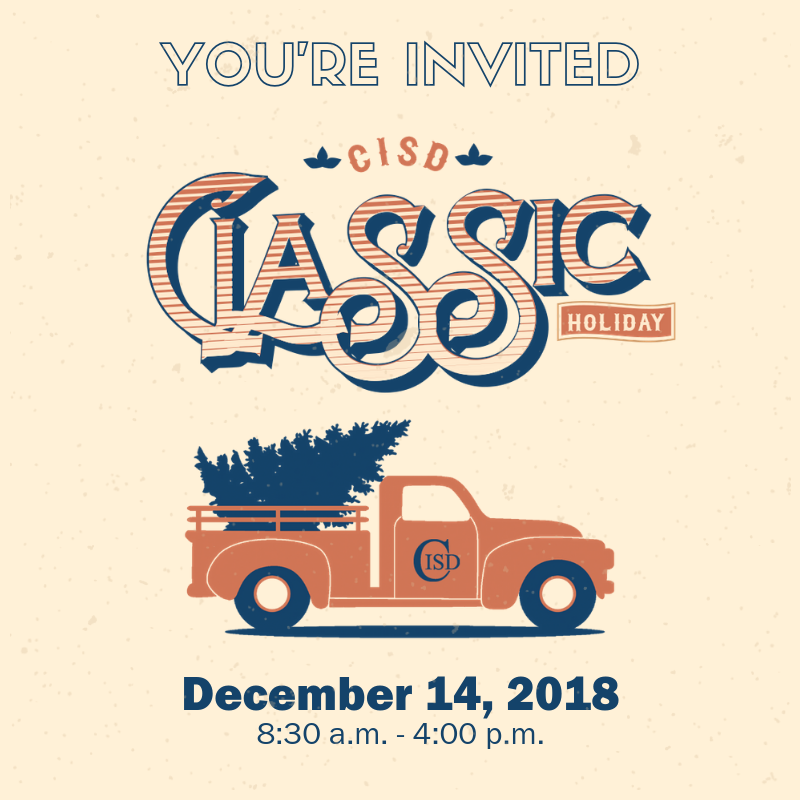 SAVE THE DATE: The Coppell ISD Holiday Open House theme this year will be "A Classic Holiday" based on several old classics ("A Christmas Story", "A Wonderful Life," etc.). The event will be on Friday, Dec. 14, at the Vonita White Administration Building from 8:30 a.m. to 4 p.m. We look forward to welcoming the entire CISD employee community to this district-wide tradition that offers fellowship, food and fun! See you there!
---
Holiday Open House Gingerbread Competition Forms Due Nov. 30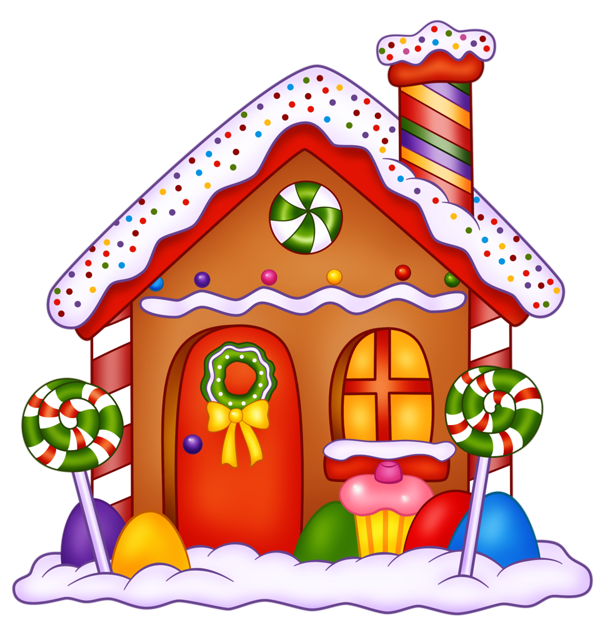 'Tis the season and time to show off your holiday spirit with this "holiday classic." Let's build a gingerbread house and have a friendly competition! We are asking campuses or departments, if they so choose, to get creative and submit an entry in the 1st annual CISD Gingerbread House Competition. Entry form and Rules & Regulations are available here. Gingerbread Competition entries are due Nov. 30.
---
Requesting Donations for Holiday Open House Door Prizes
We will again be offering various door prizes for attendees for the CISD Holiday Open House Dec. 14. As such, we wanted to extend the offer to those of you who may be interested in contributing something for the door prizes. Previously, this has been anything from gift cards to themed baskets to wreaths, and more. This year's theme is "A Classic Holiday," should you want to tie into that theme, but you certainly do not have to do so. If you are interested in donating door prizes for the event, please contact Amanda Simpson. Donations will be accepted until Friday, Dec. 7, and all donations may be dropped off at the Vonita White Admin Building.
---
CISD Alert Test Update: Verify or Update Contact Info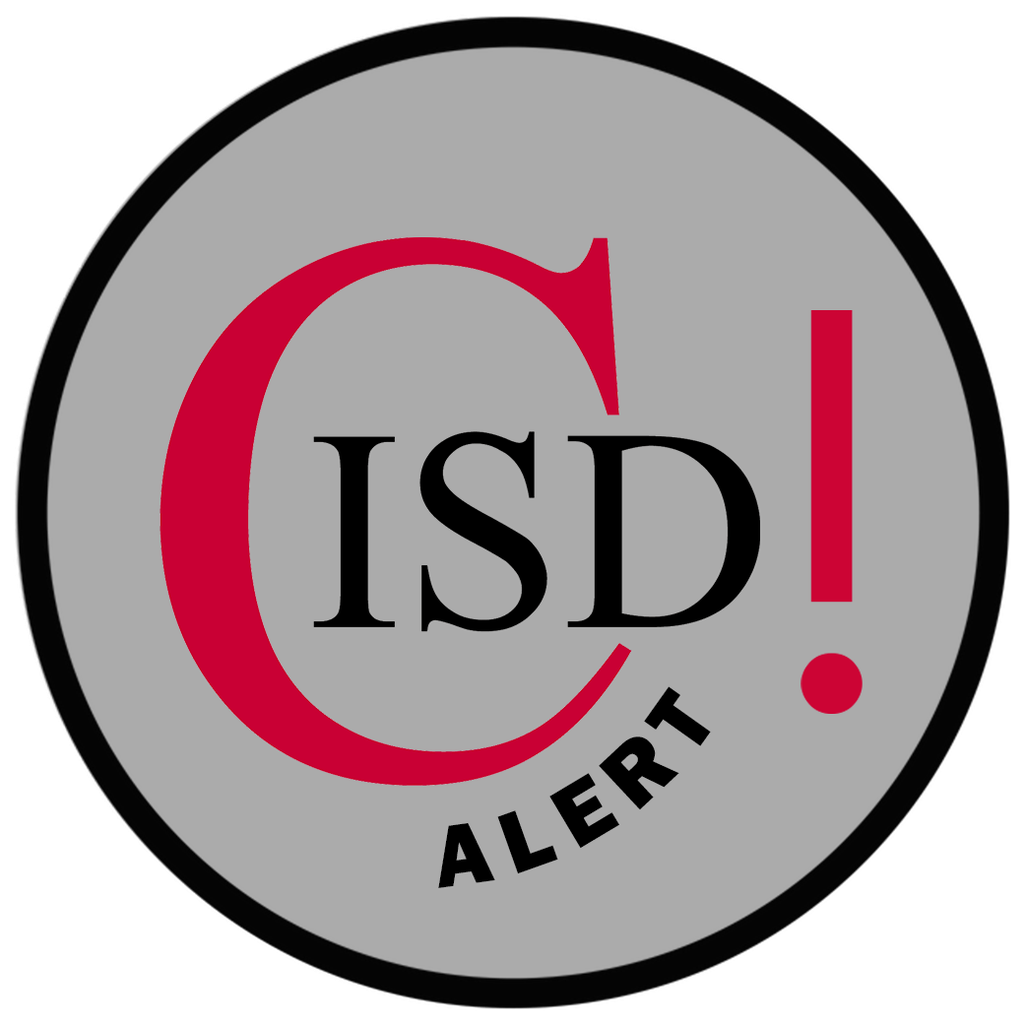 CISD employees should have received a test text and phone CISD Alert message yesterday afternoon (Nov. 8). If you did not receive this message, please verify and update your contact information at Employee Self Service. To update your phone number in ESS:
Login to Employee Self Service

Go to Personal Information

Click on Add Telephone Number (bottom, right side)

Modify as Needed and Click Update
---
Parking & Ticket Info for CHS Football Playoff Game at Southlake Carroll Nov. 17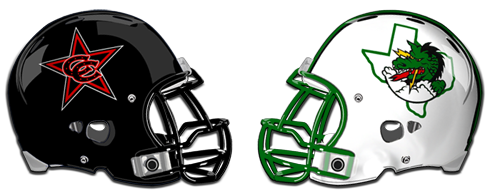 Our CHS Cowboys will play the Southlake Carroll Dragons in the Bi-District Playoff Round at Dragon Stadium in Southlake on Saturday, Nov. 17, at 2 p.m. The Carroll Independent School District will charge a $3 parking fee for each vehicle at the game. All game tickets must be purchased online prior to the game. All Visitor tickets are General Admission tickets and will be available beginning Monday, Nov. 12, at noon.
---
CCE Librarian Cynthia Alaniz Elected to National Children's Literature Assembly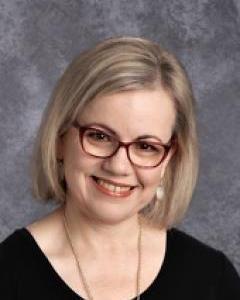 Congratulations to Cottonwood Creek Elementary School Librarian Cynthia Alaniz, who has been elected to a three-year term on the Children's Literature Assembly of the National Council of Teachers of English's Board of Directors. Her term will run from 2019 to 2021. This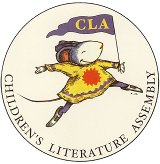 organization is a professional community of children's literature enthusiasts who advocate the centrality of literature in children's academic and personal lives. We are #CISDProud of you Mrs. Alaniz!
---
Metrocrest Looking for School Partners for Donation Drives
Metrocrest Services is looking for CISD campuses to partner with the organization for several donation drives in January through April 2019. If you are interested in partnering with Metrocrest, please sign up here or contact Jennifer Villines. If your school is partnering with other area groups for giving opportunities or donation drives, please share this story with Amanda Simpson.
---
Curriculum Connection
Celebrating Veterans Day Nov. 11 - Veterans Day is a remembrance of all U.S. military veterans – past and present. In 1918, on the 11th hour of the 11th day of the 11th month, an armistice, or temporary cessation of hostilities, was declared between the Allied nations and Germany in World War I, then known as "the Great War." Commemorated in many countries as Armistice Day the following year, Nov. 11th, became a federal holiday in the United States in 1938. In the aftermath of World War II and the Korean War, Armistice Day became legally known as Veterans Day. Since Veterans Day falls on a Sunday in 2018, it will be officially observed on Monday, Nov. 12, though many campuses are having events on Nov. 9. Social Studies teachers are highly encouraged to explore the Veterans Day page from our Recognition Days Resources in Schoology.
---
GEM Nominations Due Nov. 30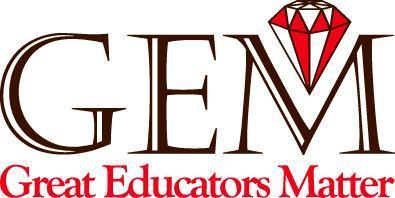 Know a CISD employee who should be among GEM (Great Educators Matter)? If so, please nominate these dedicated individuals by visiting the Staff and Student Recognition site. GEM nominations are due Nov. 30.
---
District Heart Challenge GO RED Tip of the Month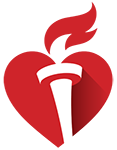 CISD is proud to once again participate in the American Heart Association's District Heart Challenge, GO RED from November 1 – January 10. We'll share useful tips on health topics so you can learn simple ways to can make big changes in your health. GO RED Tip of the Month: Obesity, high blood pressure and physical inactivity aren't the only predictors of Type 2 diabetes. Researchers say stress may be a factor, too. You can spare yourself the parking stress and log some more active time by parking farther away. Every step gets you closer to your physical activity goal. Remember: 80 percent of cardiovascular disease is preventable. Learn more at www.heart.org. CISD is championing healthy habits, because you matter!
---
Did you Know?
Several new companies and organizations have been added to CISD's Employee Discount Program. For the latest discounts and offers, visit www.coppellisd.com/Page/1390. Many of these discounts include special holiday savings, such as www.Dell.com/Dell4Education, so check it often!
CISD's current licensing with Microsoft 365 allows district employees to install Office on up to 5 personal devices. Click here for instructions on how to install. The prior Office Home Use Program is no longer needed for CISD employees.
---
People on the Move
CISD welcomes the following recent new hires to the district:
Lisa Matthews, Account Payables Clerk at Brock
The latest district staff vacancies are listed at coppell.tedk12.com/hire/index.aspx.
---

Roll out the red carpet—it's time for the Texas Association of School Boards Student Video Contest! Students are asked to come up with a creative video telling the world:
What do you love about your school?

What makes your school a special place?

Why are Texas public schools awesome?
Entries will be accepted Dec. 3, 2018 - Jan. 18, 2019. Visit www.tasb.org/studentvideocontest for details.
---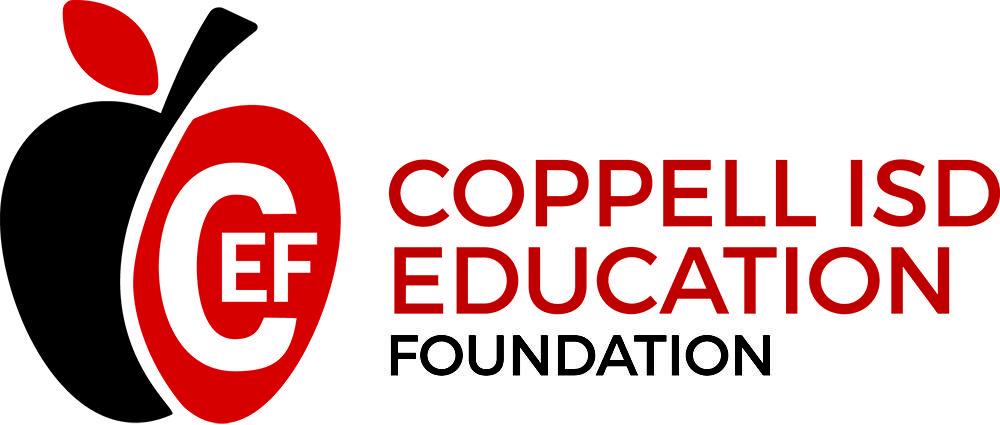 Superstar Nomination Deadline
Today at 5 p.m.
CISD is full of dedicated and hardworking students, teachers, administrators and support staff who often go above and beyond. We would like to give you the opportunity to shine a spotlight on these students and CISD employees by nominating them to be a Coppell ISD Education Super Star.
Who can nominate a student?
Any CISD employee (teacher, administrator or support staff) can nominate a student.
Who can nominate a CISD employee (teacher, administrator or support staff)?
Any parent, middle school student or CISD employee can nominate a CISD employee.
Next nomination deadline: Friday, Nov. 9, at 5 p.m.
Ed Foundation Give for Grants Campaign
Did you know that more than $1,078,900 has been awarded to CISD schools and educators through grants from the Coppell ISD Education Foundation? The Coppell ISD Education Foundation's annual Give for Grants fundraising campaign runs through Nov. 16. The Foundation is able to award these grants using the contributions from our community's families and businesses. With your help, we can continue to support motivating, innovative education for all Coppell ISD students! Click here to donate and see our grant money in action! Donations over $25 receive a free yard sign!
CEF Shirt and Jeans Day
The next CEF shirt and jeans days will be Nov. 27, Dec. 4, and Dec. 18.
Don't forget to tweet a picture of you and your friends with #coppellisdef to be eligible for free Sonic Drinks!