Please Complete Campus Strategic Design Audit

Phase II of CISD's Strategic Design effort is to understand, at both a campus and district level, how the district is living out our Core Values every day through a Core Values Audit. It it crucial that we hear from you, our stakeholders, through this Audit. While these Audits are open to any stakeholder for each campus, we strongly encourage you only complete the survey for those campuses where you have frequent interactions and/or currently work. We have extended the date to complete the audit. The link to the Audit is available at www.coppellisd.com/corevaluesaudit. This audit takes about 15 minutes to complete and must be completed in one sitting. Your feedback is a critical part of this process. If you have any questions about the Core Values Audit, or any other questions about Phase II of our Strategic Design effort, please don't hesitate to contact Tammy Taylor, our district internal facilitator, at ttaylor@coppellisd.com. Thank you for continuing to help shape the future of our wonderful district.
---
REMINDER: Bad Weather Days Considered Holidays
According to the district calendar, Monday, Feb. 18, and Friday, April 19, are Bad Weather Days to be used as make-up days should CISD have to close for inclement weather. If these days aren't used as Bad Weather days, they are considered district holidays. Therefore, personal leave may not be used on the day before or after these two Bad Weather dates, as per the CISD Employee Handbook.
---

BRR...The recent colder temps bring the possibility of CISD and its schools closing due to inclement weather. If CISD closes schools due to inclement weather, the decision to close will be made as early in the morning as possible, but no later than 6 a.m. If the district closes, you will receive a CISD Alert via phone call, text, email, and a push notification sent through the CISD Mobile App. Messages will also be on CISD's Facebook and Twitter accounts. A yellow scrolling banner announcing the closing also will appear at the top of the CISD homepage at www.coppellisd.com, and a pop-up message will appear when you first launch the site. To ensure you receive the proper weather closing notifications, please check and update your contact information in Employee Self Service via https://coppellisd.munisselfservice.com.
---
Mobile Mammography Van Visits CISD Administration Feb. 22
CISD staff members and spouses can schedule a mammogram when the UT Southwestern Mobile Mammography Unit visits the Coppell ISD Vonita White Administration Building parking lot from 8 a.m. to 3 p.m., Friday, Feb. 22. We need 30 participants for the Mobile Mammography van to visit. Please call 214-645-2560 or 866-277-0710 to schedule your appointment. Be sure to have your insurance information handy when you call. View this flyer for more information.
---
Consistent CISD Email Signature Test is Live
The district recently announced we are implementing a consistent email signature for all employees, which aligns with our recent consistent branding efforts and helps us to make certain that each user of email (both senders and recipients) are informed, protected and supported. These signatures include consistent terms and conditions text at the end of all email signatures. It is crucial our parents, students and community members understand Open Records laws, as well as privacy protections, as they communicate with district employees.
On Jan. 14, the test of a consistent email signature for all employees of CISD went live for pilot campuses Pinkerton Elementary School, Victory Place @ Coppell and the Vonita White Administration Building. We are continuing to evaluate and make tweaks to support a broader roll-out, tentatively planned for Friday, Jan. 25. More details to come in the coming days. The following is a sample of the new Coppell ISD email signature:

This consistent email signature test will run through January 25, at which point we are planning to go live across the district. Thank you for your understanding and support of this rollout, and to Pinkerton, Victory Place @ Coppell and the CISD Administration Building for being our test campuses and departments.
---
Fighting the Flu in CISD
It's the time of year when CISD begins to see an increase in absences due to flu and flu-like illness. CISD Health Services is monitoring these illnesses in our district and communicates frequently with Custodial Services to ensure our campuses receive thorough, necessary cleanings.
The actions of students and staff also can help prevent or slow the incidence of flu. According to the CDC, the first line of defense is getting the flu shot. Other preventative measures include covering coughs and sneezes, washing hands and keeping sick people away from others. A child who is sick cannot learn effectively and is unable to participate in a meaningful way. Though CISD is required to send an automatic email after three unexcused absences within a four-week period (all excused absences will be corrected in the parent portal once a note is received), the district understands that recovery from the flu and other illnesses often takes several days. Keeping a sick child at home prevents the spread of illness in the school community and allows the child an opportunity to rest and recover. Click here for more information on the district's health attendance guidelines.
---
CISD Our Story Magazine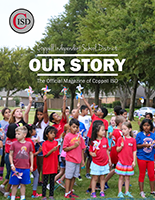 Checkout the inaugural issue of the district's "Our Story" magazine at www.coppellisd.com/Page/15897. This magazine was launched in an effort to ensure our CISD community is informed and engaged and is made possible in part due to the financial support of several local businesses and community partners, who placed advertisements in the publication. Be on the lookout for copies of the magazine at our schools, local businesses, and other locations throughout the Coppell, Irving and Dallas communities we serve.
---

Living Well in Coppell is once again locally sponsoring the 2019 It's Time Texas Community Challenge. This statewide wellness initiative, which runs from Jan. 7 to March 3, 2019, pits Texas cities of similar size against each other as they find fun and easy ways to demonstrate their commitment to healthy living. Coppell participated and won its size category for numerous consecutive years. In 2018, the City of Harlingen outpaced Coppell and claimed the top spot. If Coppell can once again clench first place, the city will not only be recognized both regionally and statewide as a healthy community, but the city will also receive $1,800 to distribute to CISD schools for health and wellness programs. It's easy to participate in the Community Challenge:
Visit ittcommunitychallenge.com and register as a Coppell participant.

Take a selfie doing something healthy or track your fitness.

Upload your photos and activities to your account to earn points for the community.
---

CISD hosted community forums on Boundary Realignment Jan. 10 at CHS9 and via Facebook Live Jan. 16. Officials shared a presentation on the Boundary Realignment scenarios, Elementary Plan A2 and Middle School Plan B3, being recommended to the Board of Trustees. CISD officials also shared information on instructional programs and "grandfathering" plans, as well as answered questions from attendees. The fourth Board Workshop on Boundary Realignment will be held on Tuesday, Jan. 22 at 6:00 p.m. The Board will consider and adopt the final Boundary Realignment Model at its February 25, 2019, meeting. Details about the boundary realignment process can be found at www.coppellisd.com/realignment. The CISD community can share additional feedback on the process by emailing input@coppellisd.com.
---
Curriculum Connection
Boundary Realignment and ARD's
We've had several ARD meetings where parents are asking how the boundary realignment may affect the location of their child's special education services. We're offering this verbiage that may help respond effectively to these concerns.
Volunteers Needed for Academic Decathlon Regional Meet Feb. 8
We are in need of volunteers to help out at the 2019 Region IX Academic Decathlon Meet at Mesquite High School Feb. 8. Our Coppell High School Academic Decathlon Team will be competing with 26 other teams from across the metroplex. As a volunteer, you will be asked to fill one of three roles...(1) Speech Judge, (2) Speech Timer, or (3) Interview Judge. All volunteers will be trained the day of the competition.

Region IX Academic Decathlon Meet
Date: Friday, Feb. 8th
Location: Mesquite High School (300 East Davis St., Mesquite, TX 75149)
Time Commitment: 12:15 PM-5:30 PM
Lunch Provided

Visit http://bit.ly/ACDEC2019 to sign up!

---
---
Lone Star Leadership Academy - Call for Outstanding Student Nominations
Nominate your outstanding 4th-8th graders for summer 2019 Lone Star Leadership Academy camps! Participants travel to the Dallas/Fort Worth, Austin/San Antonio, or Houston/Galveston area to join delegations of other distinguished students from across Texas for a week of fun, learning, leadership development, and visits to significant Texas destinations. Nominees must be in 4th-8th grade, maintain an 85 or higher average, demonstrate leadership ability, and be involved in school/community activities.
Nominate outstanding 4th-8th graders online at: http://educationinaction.org/nominate
Nomination Deadline: Friday, February 1, 2019.
Education in Action also hires outstanding Texas educators to facilitate summer camps. Click here to apply online.
---
"Go Red" Heart Challenge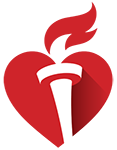 Thank you for participating in the American Heart Association's "GO RED" campaign for staff and the upcoming "Healthy Heart Challenge" in February for students. Thank You for:
Helping raise awareness through education;

Aiding in the fight against heart disease and stroke, the No. 1 killer and No. 5 killer of Americans;

Being among the 115 CISD employees who had their blood pressure checked during the campaign; and

Contributing more than $4,200 in support of wellness and healthy living.
"GO RED" t-shirt orders will be delivered to campuses by Tuesday, January 29th, just in time to wear on National "GO RED DAY," Friday, February 1st, and to wear with jeans during a "Month of Mondays" - all during the month of February - thanks to Superintendent Brad Hunt.
---
People on the Move
CISD welcomes the following recent new hires to the district:
Amy Stroh, who moved from Secretary to the Associate Principal to Principal's Secretary at CHS;

Lynn Anderson, Secretary to the Associate Principal at CHS;

Frank Konguep Nkenmegni, Technology Support Specialist at the Service Center;

Bertha Mendoza-Moehlis, Campus Receptionist at CHS9;

Haley Thomas, Pre-K Aide at Austin;

Dana Cosper, Family Consumer Science Teacher at CHS; and

Sydney Kim, English Teacher at CHS9.
The latest district staff vacancies are listed at coppell.tedk12.com/hire/index.aspx.
---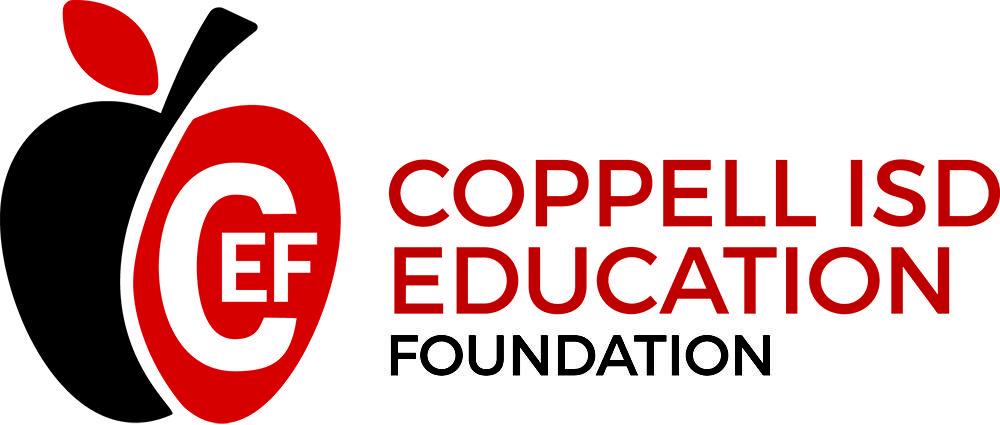 CEF Shirt and Jeans Day
The next CEF shirt and jeans days will be Jan. 22, Feb. 5 and Feb. 19.
Don't forget to tweet a picture of you and your friends with #coppellisdef to be eligible for free Sonic Drinks!