CISD Board Approves Boundary Realignment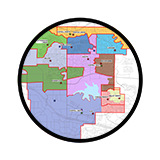 The Coppell ISD Board of Trustees approved new elementary and middle school attendance boundaries for the district during its meeting Feb. 25, 2019. Details on the new attendance zones, "grandfathering" and transfer process can be found at www.coppellisd.com/realignment.
---
CISD Employees Child Transfer Information
Employee student transfer forms were sent to all CISD staff via email Feb. 27, 2019, and are available by contacting Donna Johnson within the Student and Staff Services Department. The transfer request form must be completed and hand delivered to the receptionist at the Vonita White Administration Building within the March transfer window (March 4-29). CISD employees may request an Interdistrict (not living in Coppell) or Intradistrict (living in Coppell, but request another campus based on where you work) transfer for your child(ren) for the 2019-2020 school year. Click here for the CISD Employee Child Transfer Guidelines.
---
UPDATED: Flex Hour & Comp Time Information - Deadlines Approaching
All professional staff on a 187-day and 197-day work schedule are required to complete a minimum of 18 hours of professional learning. All instructional paraprofessionals on a 187-day and 197-day work schedule are required to complete a minimum of 8 hours of professional learning. These days are part of your contract. Non-instructional paraprofessionals must accumulate 24 hours of comp time. Details are as follows:
Campus Exempt Employees - Employees on a 187-day and 197-day work schedule include, but are not limited to, classroom educators, instructional coaches, counselors, nurses, librarians, specialists/therapists, special education staff, and any other position deemed by the district to have direct responsibilities with learners. For Professional Learning, a minimum of 18 hours of learning/training recorded in Eduphoria! Workshops must be completed during non-contract hours during the professional learning calendar year. These hours are accrued, and recorded in Eduphoria, starting the first non-instructional day at the end of the school year through April 30th of the following school year.
Instructional Paraprofessionals - Instructional Paraprofessionals are defined as individuals who work in learning areas who support students directly. Your supervisor pre-approves and monitors 8 hours of professional learning, recorded in Eduphoria. These 8 hours must occur outside of the contract day and completed between the first non-instructional day at the end of the school year through the 2nd Friday in January of the following calendar year. Your time is to be recorded (in/out) using the CISD timekeeping system. Note: 16 hours of comp time must be recorded via clock in/out procedures between July 1 and the 3rd Friday in November for those whose employment agreement includes the exchange hours equal to two workdays. Taking personal days is not an option for 16 hours comp time.
Non-instructional Paraprofessionals (campus secretaries, office aides, nurses and library aides) -Non-instructional paraprofessionals are individuals working in offices who do not academically support students directly. Non-instructional paraprofessionals must accumulate 24 hours of comp time, which includes 16 hours by the 3rd Friday in November and the additional 8 hours by the 2nd Friday in January. This time is to be recorded (in/out) using the CISD timekeeping system.
---
Distinguished Alumni Nominations Due March 5
Coppell ISD is excited to announce a new recognition for district graduates, the Distinguished Alumni Award. Please nominate your favorite alumnus here. The nomination process will end Tuesday, March 5, and recipients will be notified early March 2019. Three outstanding graduates will be recognized at the Coppell Education Foundation Recognition Banquet April 23.
---
Form 1095-C Delivered by March 4
Your Form 1095-C will be delivered to your campus by the March 4, 2019 deadline. Reminder, if you elected to print your 1095 from Employee Self Service , you will not receive a hard copy of the form and can print it out by visiting https://coppellisd.munisselfservice.com.
If you were insured through Scott & White, the 1095's will be coming to the member's home address before the March 4, 2019 deadline. If you have questions, please contact Scott & White at 1-800-321-7947.
Due to the Affordable Care Act, the IRS requires large employers to provide employees with the IRS Form 1095-C for the 2018 calendar year. PLEASE DO NOT FILE THIS FORM WITH YOUR TAXES. Keep the form with your 2018 tax records.
Who will receive a 1095-C?
Every full-time, regular employee

Every substitute, temporary, or part-time employee who worked 130 or more hours for any month in 2018.

Every substitute, temporary, or part-time employee who is enrolled for health coverage for any month in 2018.
Important information about these notices: Keep this form for your records only. Please do not send it to the IRS with your tax return as it is not required. This form is for your records only!
The premium shown on the form is the LOWEST COST EMPLOYEE ONLY COVERAGE. This may differ from the cost of the plan or the coverage level for which you are enrolled; however, the IRS requires that employers report the lowest cost for employee only coverage. There will be a cost shown on the form even if you declined medical. This does NOT mean you paid for medical. Refer to your check stubs in ESS to see your payroll deductions. The back of the form details instructions. Please read through these instructions if questions arise as this will help you gain a better understanding of the purpose for this form.
---
Parent U Speaker Available for Staff
March 20 at 5:00 p.m.
Prior to the Parent University presentation to the public, Speaker Rick Calvert, Deputy Criminal Chief over Organized Crime in North Texas with the U. S. Attorney's Office will present to CISD staff from 5 to 6:30 p.m. in the CHS Lecture Hall.
---
Did You Know?
CISD has a Sick Leave Pool policy. Visit www.coppellisd.com/Page/757 for the guidelines and click here for the differences between the Sick Leave Pool and Sick Leave Bank.
---
Curriculum Connection
New Tech's Kristin Petrunin Selected as DECA Outstanding New Advisor - Each year, the DECA state association recognizes individuals who are early in their DECA careers with the distinction of Outstanding New Advisor. Congratulations to Kristin Petrunin, a Career and Technical Education (CTE) facilitator at NTH@C, who was selected to be one of this year's honorees. DECA is a student and college association that prepares emerging leaders and entrepreneurs for careers in marketing, finance, hospitality and management in high schools and colleges around the globe
March is Texas History Month - During this month, we honor those Texans who helped shape the history of the State of Texas and recognize events throughout Texas history. Texas History Month shall be regularly observed by appropriate celebrations and activities in public schools to promote interest in and knowledge of Texas history. (Gov't Code 662.102) Social Studies teachers are highly encouraged to explore the Texas History Month page in Schoology for resources on this topic.
March 4-8, 2019 is Educational Diagnosticians' Week - Educational Diagnosticians are highly trained experts who select exactly the right testing instrument to reveal how a learner's cognitive processing strengths and weaknesses may impact his/her performance on various academic tasks and content areas. Educational Diagnosticians specialize in connecting the dots between individualized evaluations, standardized assessments, curriculum based assessments, grades, and learning styles to better support learners in our schools. Educational Diagnosticians analyze and interpret all of this information and share it with parents, learners, educators, and administrators so that the team may design the most effective individualized educational program to promote high-level learning for all. By enabling insight into a learner's cognitive processing, an Educational Diagnostician's expertise can truly be life-changing for our learners! Our Team at Coppell ISD is exceptional, so be sure to let them know how much you appreciate them during Educational Diagnosticians' Week March 4-8, 2019!

Tracey Jouett serves Early Childhood and Pinkerton;

Pilar Balabuch serves Denton Creek and Wilson;

Rebekah Boone serves Cottonwood Creek and Mockingbird;

Susie Evans serves Lee and Valley Ranch;

Andrea Wise serves Lakeside and Town Center;

Sumaya Elhassouni serves Austin;

Jennifer Vasquez serves East;

April Dyke serves North;

Raychel Neel serves West;

Jenny Curfew serves CHS9 and New Tech; and

Beth Morris and Kathy Dayton serve CHS.
---
People on the Move
CISD congratulates the following staff members on their new roles in the district:
Executive Director of Finance Diana Sircar has been named the Chief Financial Officer (CFO) for the district; and

Mary Myles French will be the assistant principal at Canyon Ranch Elementary School, as the school opens for the 2019-2020 school year.
The latest district staff vacancies are listed at coppell.tedk12.com/hire/index.aspx.
---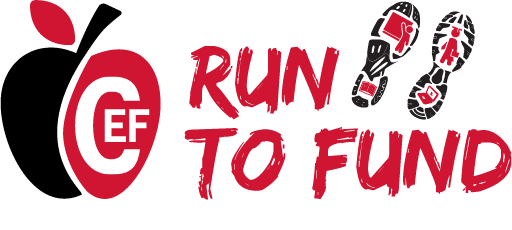 Run to Fund May 11
Join us at the annual Coppell ISD Education Foundation Run to Fund on Saturday, May 11. This Coppell community-based 5K timed race and 1-mile fun run will start and finish at Andy Brown East. All 5K and Fun Run registrations include a race t-shirt, and $2 from every race entry will be contributed to the Physical Education Department of the CISD school of your choice.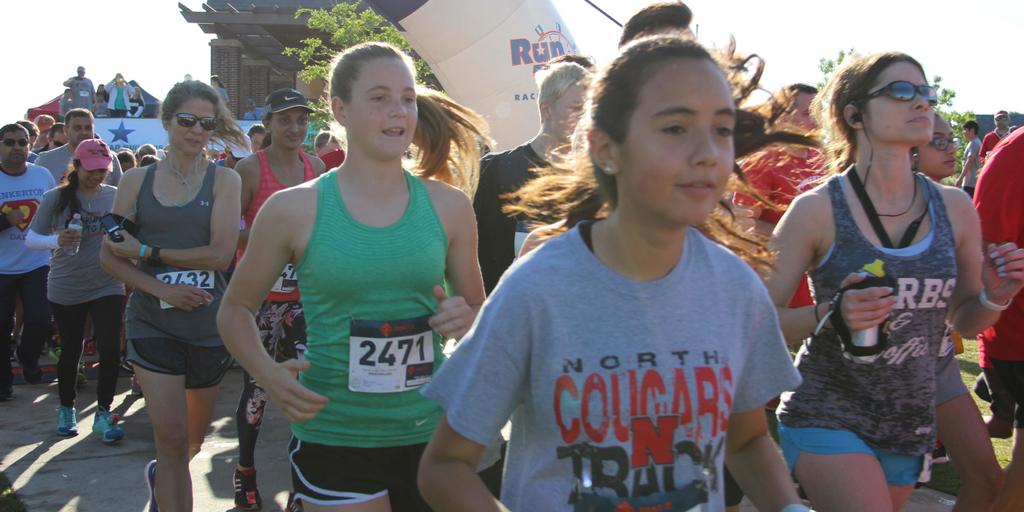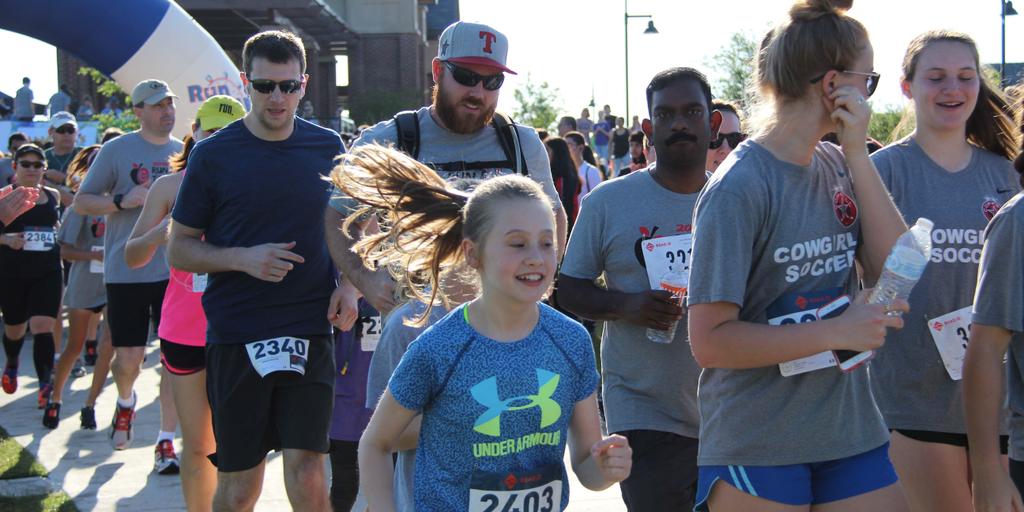 RACE CATEGORIES AND PRICING:
Early Registration February 19 - March 31
5K - CISD Student, Staff or Alumni $25

5K - General $30

Fun Run $20 (Fun Run for ages 5 & under - Free, but does not include race t-shirt. Registration is required.)
Proceeds from the Run to Fund go towards supporting our classroom grant program. Register now to take advantage of early registration pricing! Registration prices will increase April 1. Visit http://coppellisdef.com/run-to-fund-2019 to register.
CEF Shirt and Jeans Day
The next CEF shirt and jeans days will be March 5 and March 19.
Don't forget to tweet a picture of you and your friends with #coppellisdef to be eligible for free Sonic Drinks!