CISD Employee Child Transfer Forms Due March 29
Employee student transfer forms were sent to all CISD staff via email Feb. 27, 2019, and are available by contacting Donna Johnson within the Student and Staff Services Department. The transfer request form must be completed and hand delivered to the receptionist at the Vonita White Administration Building within the March transfer window (March 4-29). CISD employees may request an Interdistrict (not living in Coppell) or Intradistrict (living in Coppell, but request another campus based on where you work) transfer for your child(ren) for the 2019-2020 school year. Click here for the CISD Employee Child Transfer Guidelines.
---
Nominate Deserving Students and Staff for CEF Superstar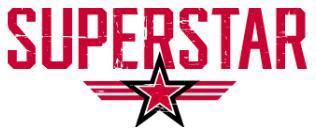 CISD is full of dedicated and hardworking students, teachers, administrators and support staff who often go above and beyond. We would like to give you the opportunity to shine a spotlight on these students and CISD employees by nominating them to be a Coppell ISD Education Foundation Super Star. The next nomination deadline is April 26th at 5 p.m.
Click Here to Make a Nomination
Who can nominate a student?
Any CISD employee (teacher, administrator or support staff) can nominate a student.
Who can nominate a CISD employee (teacher, administrator or support staff)?
Any parent, middle school student or CISD employee can nominate a CISD employee.
For each nomination period, two students per grade and three CISD employees will be selected at elementary schools and five students per grade and five CISD employees will be selected at middle schools. Awards are presented at school assemblies, on the morning announcements or in the classroom, depending on the school.
---
#CISD Learns Summer Professional Learning
Mark your calendars, CISD! This year, we will host a two-day summer conference in May and another two-day conference in July for you to continue learning, growing and being inspired. Please see below for more details! If you are interested in serving as a facilitator during one or both of the conferences, complete this Google form to indicate your interest and availability. Look for details about signing up for sessions in the near future from Brooke Sims, Coordinator of Professional Learning.
Two-Day Summer Conference
Dates: Thursday, May 30, and Friday, May 31
Focus: Digital Learning
Location: Coppell Middle School West
Click Here to view schedule and sign up
Dates: Wednesday, July 17, and Thursday, July 18
Focus: Social Emotional Learning
Location: Coppell Middle School West
Click Here to view schedule and sign up
Credit awarded per individual session attended.
---
Tickets on Sale for CISD Night at the Ballpark April 3
Click on the graphic below to purchase tickets in your school's section.

---
Did You Know?
CISD's current licensing with Microsoft 365 allows district employees to install Office on up to 5 personal devices. Click here for instructions on how to install. The prior Office Home Use Program is no longer needed for CISD employees.
The latest district staff vacancies are listed at coppell.tedk12.com/hire/index.aspx.
---
Curriculum Connection
If you are a new or returning TELPAS rater, you will be involved in Online Basic Training and/or Online Calibration Activities. Please see page 14 of the TELPAS Manual for Raters and Test Administrators Grades K- 12 to determine which online component(s) you will need. Please remember to keep a copy of your certificate(s), since it is the responsibility of the educator to maintain a history of their own online training and calibration activities.

Congratulations to Raquel Cantu, first grade Dual Language Immersion teacher at Wilson Elementary, who has been named the National Dual Language Teacher of the Month by DualLanguageSchools.org. Felicidades, Ms. Cantu!
---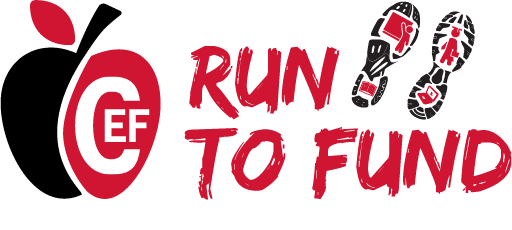 Run to Fund May 11
Join us at the annual Coppell ISD Education Foundation Run to Fund on Saturday, May 11. This Coppell community-based 5K timed race and 1-mile fun run will start and finish at Andy Brown East. All 5K and Fun Run registrations include a race t-shirt, and $2 from every race entry will be contributed to the Physical Education Department of the CISD school of your choice.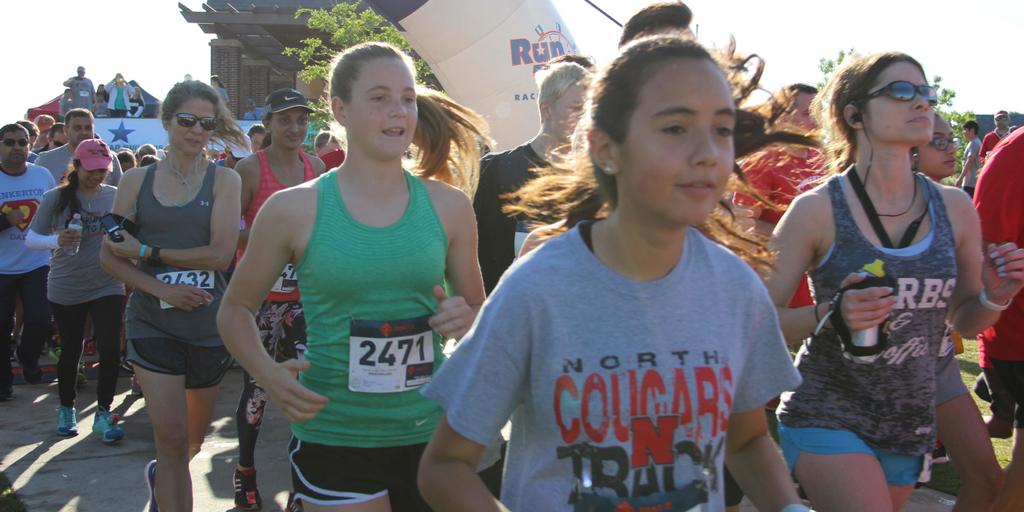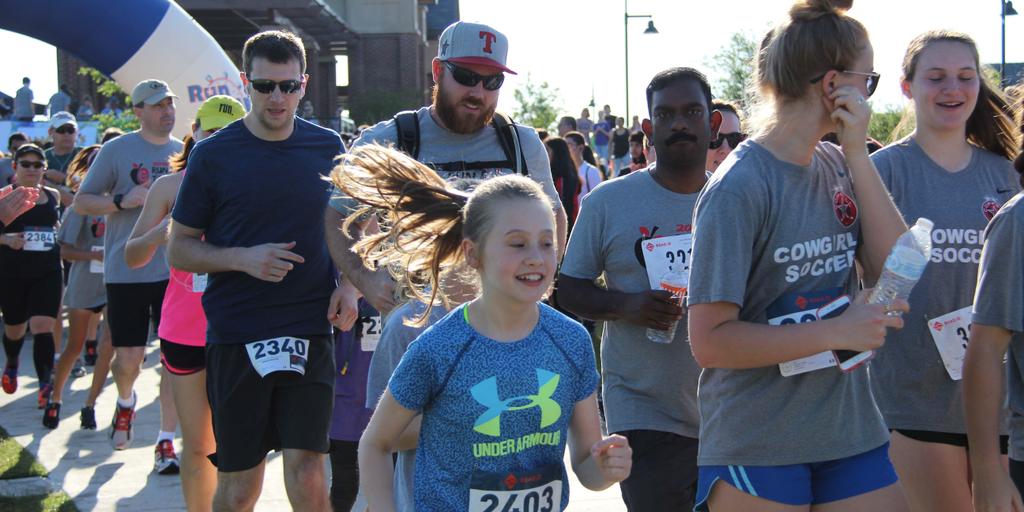 RACE CATEGORIES AND PRICING:
Early registration February 19 - March 31
5K - CISD Student, Staff or Alumni $25

5K - General $30

Fun Run $20 (Fun Run for ages 5 & under - Free, but does not include race t-shirt. Registration is required.)
Proceeds from the Run to Fund go towards supporting our classroom grant program. Register now to take advantage of early registration pricing! Registration prices will increase April 1. Visit http://coppellisdef.com/run-to-fund-2019 to register.
CEF Shirt and Jeans Day
The next CEF shirt and jeans days will be April 2 and April 16.
Don't forget to tweet a picture of you and your friends with #coppellisdef to be eligible for free Sonic Drinks!
---
TRS-ActiveCare and Aetna: the Healthy Habits Challenge
We are excited to announce our newest well-being group challenge, sponsored by TRS-ActiveCare and Aetna: the Healthy Habits Challenge! The challenge and the easy-to-use, free-of-charge well-being portal at trsactivecarelivehealthychallenge.com are open to all TRS-ActiveCare employees who are part of the Aetna health plan.
Why the Healthy Habits challenge? Fad diets and exercises don't work because they aren't sustainable. During this six-week challenge, your employees will learn to develop healthy routines that keep them eating, sleeping and moving well, each and every day. Maintaining a healthy workforce ensures:
Increased productivity due to better health and fewer sick days
Decreased need for substitute teachers

Increased mental power

Lower stress levels

Savings on health care costs due to less acute care episodes

Happier and healthier employees
Here's what you need to know to get people involved:
Registration is open at trsactivecarelivehealthychallenge.com from March 4–29, 2019, and the challenge runs March 25–May 5, 2019.

If it is their first time on the portal, they'll need to create an account.

All TRS-ActiveCare employees who are part of the Aetna medical plan are eligible to participate.

Your employees can register as individuals or in teams of 2–10; there is no limit on the number of teams from a district.

This challenge is about enhancing an employee's overall well-being. Participants will have the opportunity to track the following:

Track daily activity minutes

Track daily hours of sleep

Track daily water intake (in ounces)

Input their weight once each week

Prizes will be awarded at the end of the challenge:

The first 1,500 participants to register will receive a t-shirt

Participants who track each week of the challenge will enter a drawing and up to 400 winners will receive 5,000 credits in the Rewards Mall

All team captains with at least four team members (including the captain) will enter a drawing, and up to 50 winners will receive an additional 5,000 credits in the Rewards Mall
Remember, the portal provides recipes, workout videos and additional resources to help employees along their personal well-being journey. Even better, these resources are available to everyone registered on the portal, even if they do not plan to participate in the challenge!
More information can also be found at trsactivecarelivehealthychallenge.com.