April STAAR Testing Dates

---
Parent University Drug Presentation Available on YouTube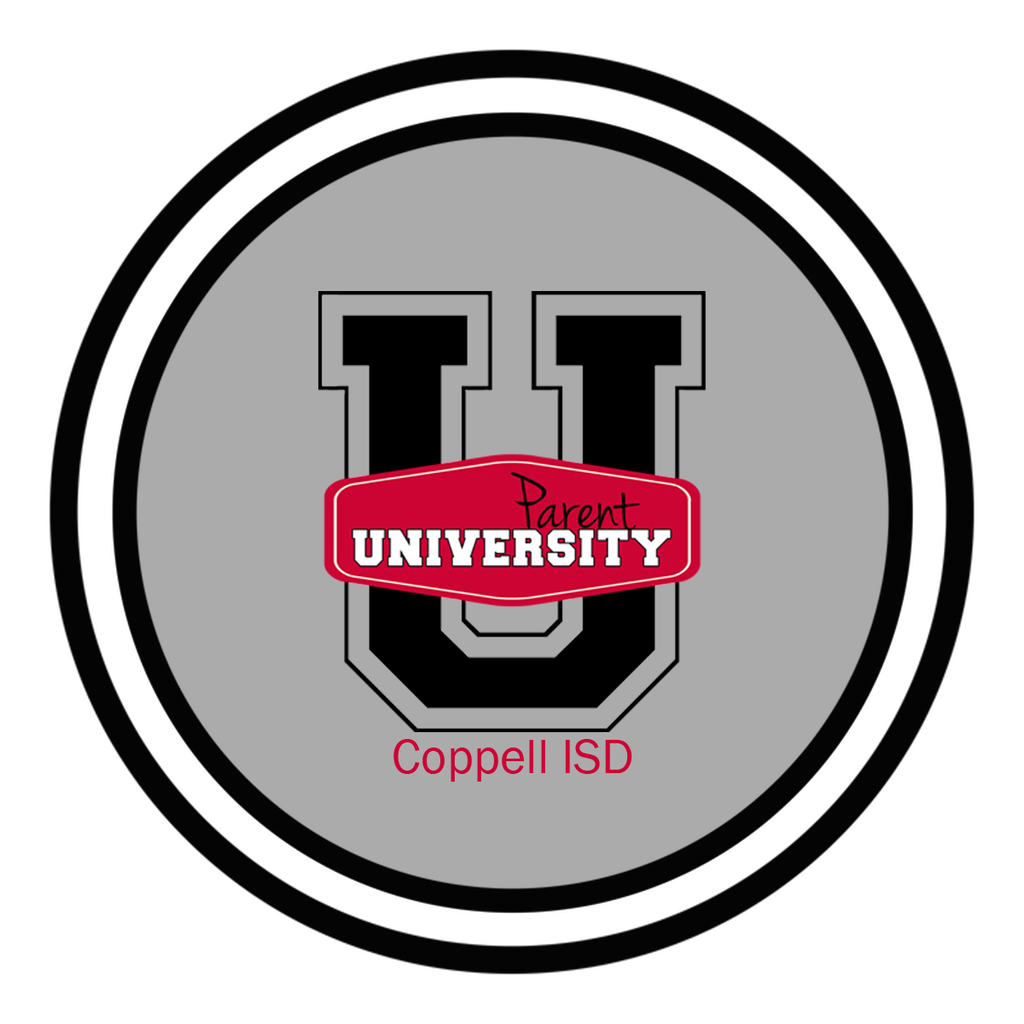 The Parent University presentation "Drugs & Opioid Epidemic" given by Rick Calvert, Assistant United States Attorney Northern District of Texas, is available on the CISD YouTube channel. You can access this presentation here and other Parent University presentations at www.youtube.com/coppellisd. You can read Superintendent Brad Hunt's message to the community on the topic here.
---
Trustees Approves SRO for Irving Schools, Limiting Access to CMS East Athletic Field & Updated Policies at March 25 Meeting
During their regular Board Meeting March 25, the CISD Board of Trustees approved closing the athletic field and track at CMS East to the public on weekends due to the misuse of the field on non-school days. Trustees also approved an agreement with the Irving Police Department to supply a School Resource Officer to Valley Ranch and Canyon Ranch elementary schools in Irving. Trustees approved revisions to Board Policy EIA (LOCAL): Academic Achievement - Grading/Progress Reports to Parents. The Board also approved updates to Texas Association of School Boards (TASB) Policy Update 112, affecting (LOCAL) policies:
BJA (LOCAL): Superintendent - Qualifications and Duties (replace policy);

ICCG (LOCAL): Local Revenue Sources - Ad Valorem Taxes (delete policy);

CCGA (LOCAL): Ad Valorem Taxes - Exemptions and Payments (add policy);

CH (LOCAL): Purchasing and Acquisition (replace policy);

CQ (LOCAL): Technology Resources (replace policy);

CV (LOCAL): Facilities Construction (replace policy);

DCB (LOCAL): Employment Practices - Term Contracts (replace policy);

DIA (LOCAL): Employee Welfare - Freedom from Discrimination, Harassment, and Retaliation (replace policy);

FMA (LOCAL): Student Activities - School-Sponsored Publications (replace policy);

FNG (LOCAL): Student Rights and Responsibilities - Student and Parent Complaints/Grievances (replace policy);

GF (LOCAL): Public Complaints (replace policy); and

GKB (LOCAL): Community Relations - Advertising and Fundraising (replace policy).
Details about these actions are available via the Board Meeting Briefs at www.coppellisd.com/Page/12602 and the video archive of the meeting at https://coppellisd.swagit.com/play/03252019-965.
---

Mark your calendars, CISD! This year, we will host a two-day summer conference in May and another two-day conference in July for you to continue learning, growing and being inspired. Please see below for more details! If you are interested in serving as a facilitator during one or both of the conferences, complete this Google form to indicate your interest and availability. Be on the lookout for an email from CoppellPL@coppellisd.com with more information for potential facilitators and attendees.
Two-Day Summer Conference
Dates: Thursday, May 30, and Friday, May 31
Focus: Digital Learning
Location: Coppell Middle School West
Click Here to view schedule and sign up
Dates: Wednesday, July 17, and Thursday, July 18
Focus: Social Emotional Learning
Location: Coppell Middle School West
Click Here to view schedule and sign up
Credit awarded per individual session attended.
---
Curriculum Connection
Congratulations to these four CISD staff members who have been designated as Apple Distinguished Educators: Nancy Garvey, Director of Digital Learning; Samantha Neal, Digital Learning Coach at CHS9; Amanda Mask, Digital Learning Coach at CMS East; and Angela Barnes, Science Teacher at CHS. The Apple Distinguished Educators program recognizes educators who are using Apple technology to transform teaching and learning. Only 2,447 individuals in the world have this distinction.

The American Association of School Librarians has designated April as School Library Month, a celebration of school librarians and their programs. Every April, school librarians are encouraged to host activities to help their school and local community celebrate the essential role that strong school library programs play in transforming learning. Over the last year, Cottonwood Creek Elementary Librarian, Cynthia Alaniz, has been serving the American Association of School Librarians as a member of the School Library Month Committee. This is a tremendous honor, as only 9 librarians are selected nationwide to serve on this committee!

---
People on the Move
CISD welcomes the following recent new hires to the district:
Juliann Springer, Pathways Teacher at CHS;

Callie Carmichael, Structured Learning Aide at CMS North; and

Ashley Kane, Inclusion Aide at Pinkerton
The latest district staff vacancies are listed at coppell.tedk12.com/hire/index.aspx.
---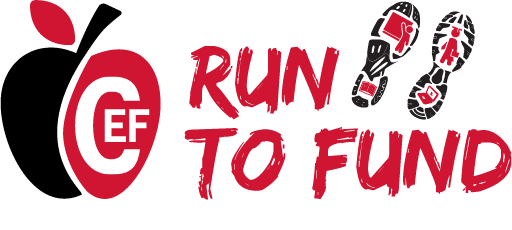 Run to Fund May 11
Registration for the Coppell ISD Education Foundation Run to Fund continues! Join us on Saturday, May 11th, at Andy Brown Park East for a fun, community event and the largest 5K in Coppell. All 5K and Fun Run registrations include a race t-shirt, and $2 from every race entry will be contributed to your CISD school PE department. Proceeds from the Run to Fund support our classroom grant program. Register at http://coppellisdef.com/run-to-fund-2019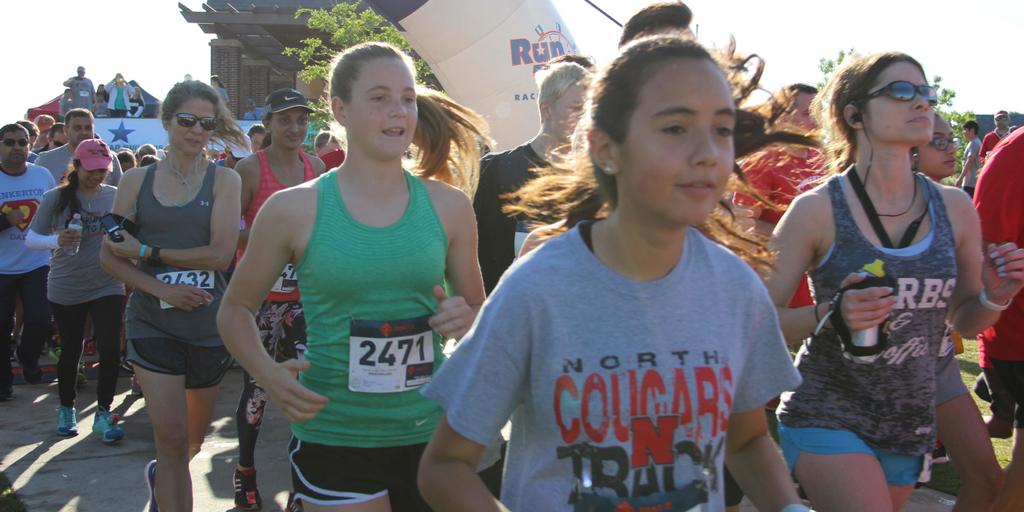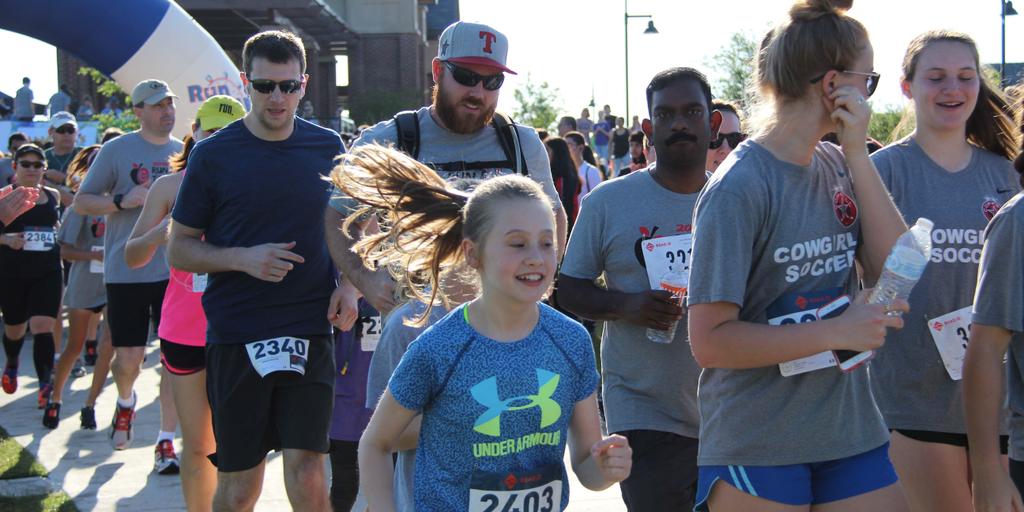 RACE CATEGORIES AND PRICING:
Early registration February 19 - March 31
5K - CISD Student, Staff or Alumni $30

5K - General $35

Fun Run $25 (Fun Run for ages 5 & under - Free, but does not include race t-shirt. Registration is required.)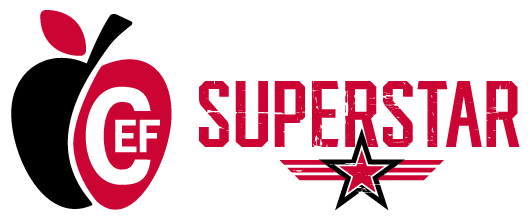 Super Star Nomination Deadline April 26
The deadline for the second and final round of Super Star nominations for this year is fast approaching! The deadline for nominations is April 26th. Everyone nominated, regardless of whether they are chosen as a winner, will receive a printed certificate which is recognition in itself. Please nominate as many deserving learners as possible!
Click here for more information about the Super Star Program
Click here to Nominate
CEF Shirt and Jeans Day April 16
Who wants a free Sonic drink? Coppell ISD staff, wear your CEF t-shirt & jeans on April 16 and tweet a photo to #coppellisdef, and you'll be entered into a Sonic drink raffle for delivery the following day.