North News - October 23, 2020

Good Evening North Families,
We have fun week ahead. Monday is picture day. We sent out details earlier this week and I've included them below. This is our first time with remote learner pictures and it may be cold and rainy, so thank you in advance for your patience. Special thanks to our PTO for providing volunteers to help us Monday. We will also be celebrating Red Ribbon Week, read below about our themed days. We appreciate our PTO and North families. Have a great weekend and we look forward to seeing smiling faces on Monday.
---
Monday is Picture Day!
Picture day is Monday, October 26th
In school learners will take their picture during their social studies period.
Virtual learners (who are not in athletics) will take their picture as follows:
Virtual learners who are not in athletics are to stay in their car and follow the map (see below) and only get out as instructed by our staff or volunteers. There will be a designated drop off and pick up area. Please follow the map below. TIMES for pictures are listed in ALPHA by the Last Name. You will need to know your Social Studies class period and teacher's name. It is highly encouraged that you come during the designated time. ALL Virtual Learners, excluding Athletes, will need to be picture ready for the following times:
A-F 10:00 am - 11:00 am
G-L 11:00 am -12:00 pm
LUNCH BREAK for Photographers
M-R 12:30 pm - 1:30 pm
S-Z 1:30 pm - 2:30 pm
Open 2:30 pm - 3:00pm
Athletes in Football, Volleyball and Cross Country will have their athletic pictures taken during their 1st or 7th period and will follow the times below for class pictures. 1st period Athletes will have their class pictures taken at approximately 8:30 am.
7th period Athletes please arrive by 2:00 pm for your class pictures. You will then report to athletics when finished.
All Learners Order Pictures Here: https://my.lifetouch.com/mylifetouch/#/pictureDayId/EVT32GFVQ
(no photos will be sold on-site)
The photographers and North staff will be following all safety protocols to ensure our learners have a safe experience.
Make-up Picture day is scheduled for December.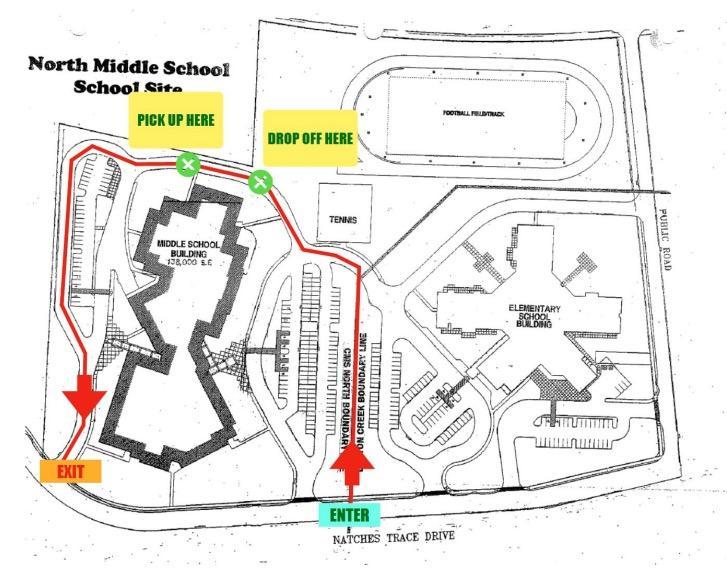 ---
iPad Update Reminder
Reminder, that all students with a CISD iPad need to update to IOS (iPad Operating System) 14. It is available for download in "Settings" on all district-issued iPads. To do this, the user will go to Settings, go to General, touch Software Update, touch Download and Install. This will begin the process. The user will need to agree to the terms and conditions before the download begins. It should take fewer than 10 minutes to download the update, and another 15 or 20 minutes to install the software.
---
Free Meals for Elementary & Distance Learners
As a reminder, CISD will offer free meals to all in-person elementary students and all virtual students (PK-12 and all children under 18) through the end of December 2020. No sign up is required for in person elementary students. Sign up is required weekly for virtual learners to receive these meals at go.coppellisd.com/CurbsideOrderForm. Read more at go.coppellisd.com/2020FreeMeals.
---
Red Ribbon Week - October 26-30
We will be celebrating Red Ribbon Week Oct. 26-30 with the theme "Be Happy. Be Brave. Be Drug Free." We have a special theme for each day. You can learn more about Red Ribbon Week at www.redribbon.org.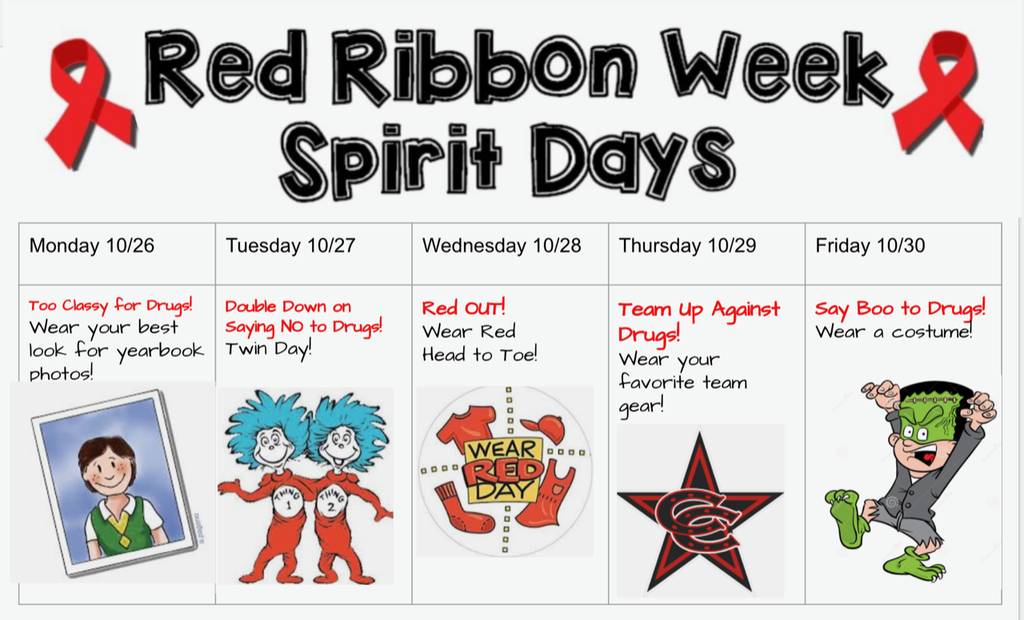 Costume Guidelines for Friday:
No masks or hoods
No blood, guts, or gore
No weapons, real or fake
No sound effects or other distracting features
Costumes must be dress code length and dress code appropriate in terms of coverage.
Campus administration will have the final say on the appropriateness of all costumes.
Thank you,
Lorie Squalls
Principal
Coppell Middle School North